Recently, the selection results of the 17th National Government Procurement and Centralized Procurement Annual Conference were officially announced. With its excellent brand strength, excellent product quality and market reputation, Sicher Elevator has won the "Top Ten National Government Procurement Elevator Suppliers" for the seventh consecutive year. "honorary award.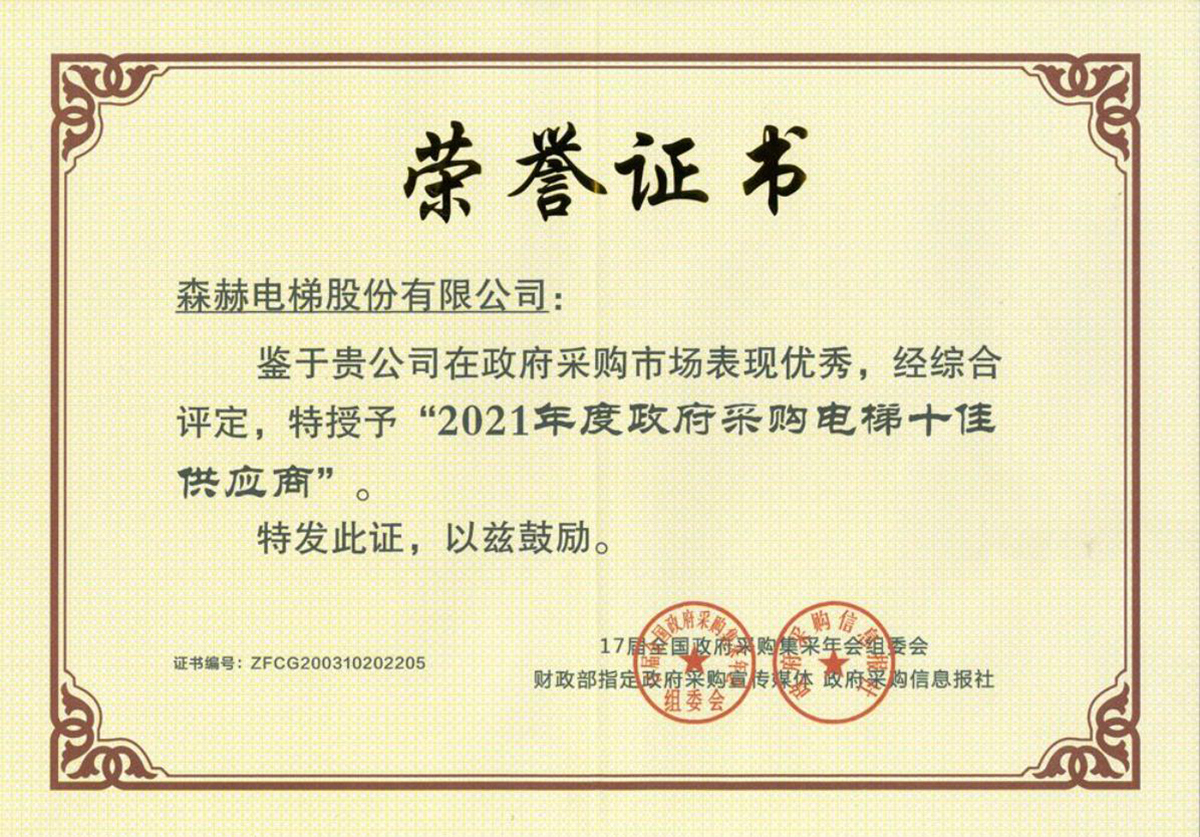 The Government Procurement Award is an award sponsored and awarded by the government procurement publicity media "Government Procurement Information News" designated by the Ministry of Finance. Through supplier self-recommendation, expert recommendation, and the organizer based on the big data of winning bids, elevators are purchased from hundreds of governments across the country. Among the suppliers, a list of candidate suppliers with outstanding comprehensive strength is selected, and from the candidate list, according to the brand image, business reputation, product quality, product diversity, innovation ability, price competitiveness, supply guarantee, service ability, The comprehensive evaluation of key elements such as channel management and market promotion, and the final determination of the finalists for the award is an authoritative identification of the strength of the enterprise, and has a strong guiding and exemplary role in the government procurement elevator market.
As the benchmark of national elevator enterprises, Sicher Elevator has won the trust of customers in the field of government procurement of elevators for many years, and has served a large number of government public construction projects. In the past 2021 alone, Sicher Elevator has won bids or served dozens of centralized procurement projects in the government or people's livelihood fields such as national agencies, key provincial and municipal units, colleges and universities, hospitals, and transportation hubs across the country.
In the future, Sicher Elevator will also continue to implement the national high-quality sustainable development strategy, lead technological innovation with independent research and development, drive product upgrades, join hands with urban green construction, seek green development with cities, and provide higher levels of government procurement and all walks of life. Quality products and services.
---
Post time: Dec-01-2021