Recently, the Zhejiang Provincial Department of Ecology and Environment and the Zhejiang Provincial Department of Economy and Information Technology jointly announced the list of the "Evaluation Results of the Second Batch of "Waste-Free Factories" in Zhejiang Province", and Sicher Elevator Co., Ltd. was honored on the list, becoming the fourth largest in Huzhou City so far. It is the only enterprise in Nanxun District that has been selected as a provincial-level "Waste-Free Factory" which is such a great honor has been on this list and we are strive to keep it up and doing more to keep our environment more green and more comfortable for people to live on .
Define the "Waste-free factory" is that for the first provincial standard in the field of zero-waste factories in Zhejiang Province in china, "Guidelines for the Construction of "Waste-Free Factory", which was selected by the Zhejiang Provincial Department of Ecology and Environment in May 2021 to achieve "reduction in solid waste". It aims to implement the decision-making and deployment of the provincial party committee and the provincial government, focusing on "no growth in production and waste, no waste of resources, no gaps in facilities, no blind spots in supervision, Guarantee no vacancy and no dumping of solid waste".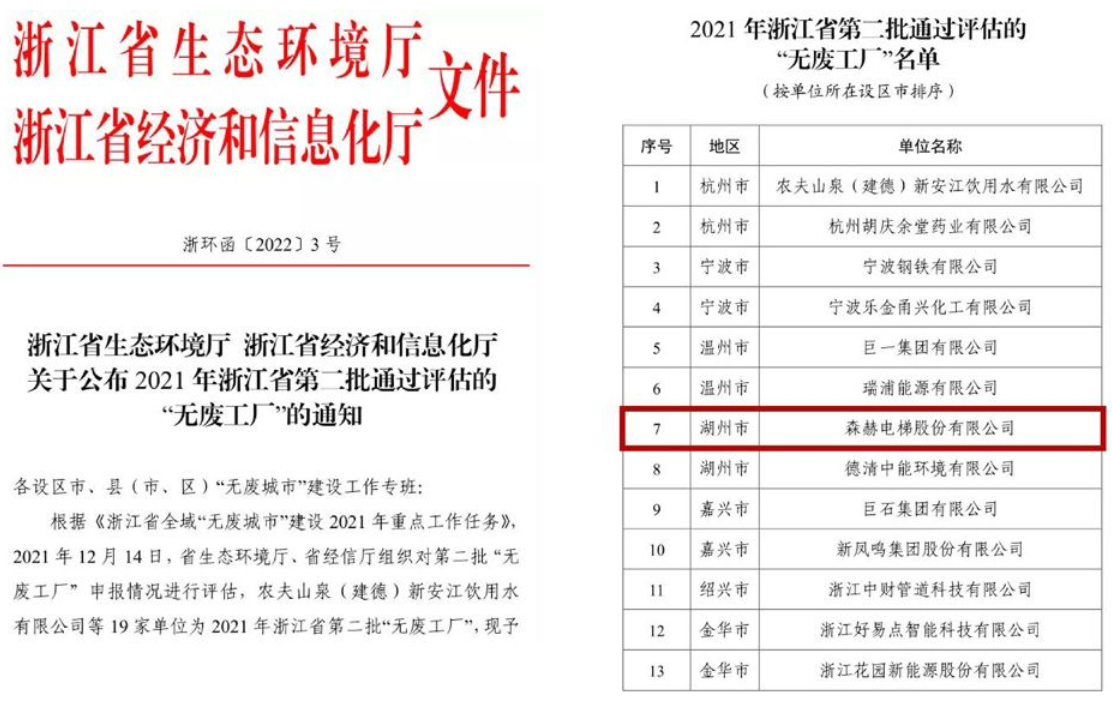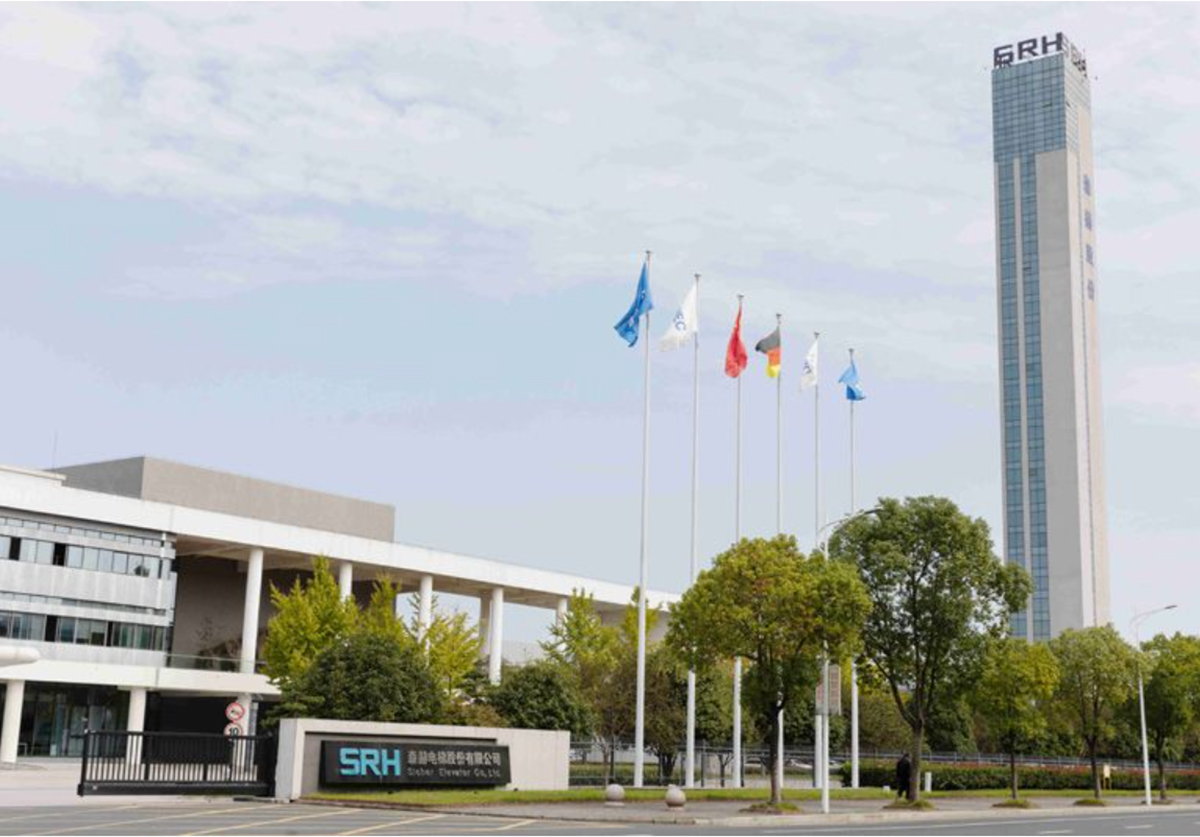 Sicher Elevator is always adheres to the development concept of "safety, innovation and green", which we take very seriously to carry out , and actively develops circular economy, and promotes the construction of "no-waste factories". Green production is implemented through five measures of "intensive land use, harmless raw materials, recycling of waste, clean production, and low-carbon energy". While achieving high-quality development, we actively fulfill corporate social responsibilities and achieve coordinated development of social, environmental and economic benefits as well.
---
Post time: Jan-13-2022